Blog
Disney's Destination D23 Expo Recap
By Genesis Ford / September 12, 2023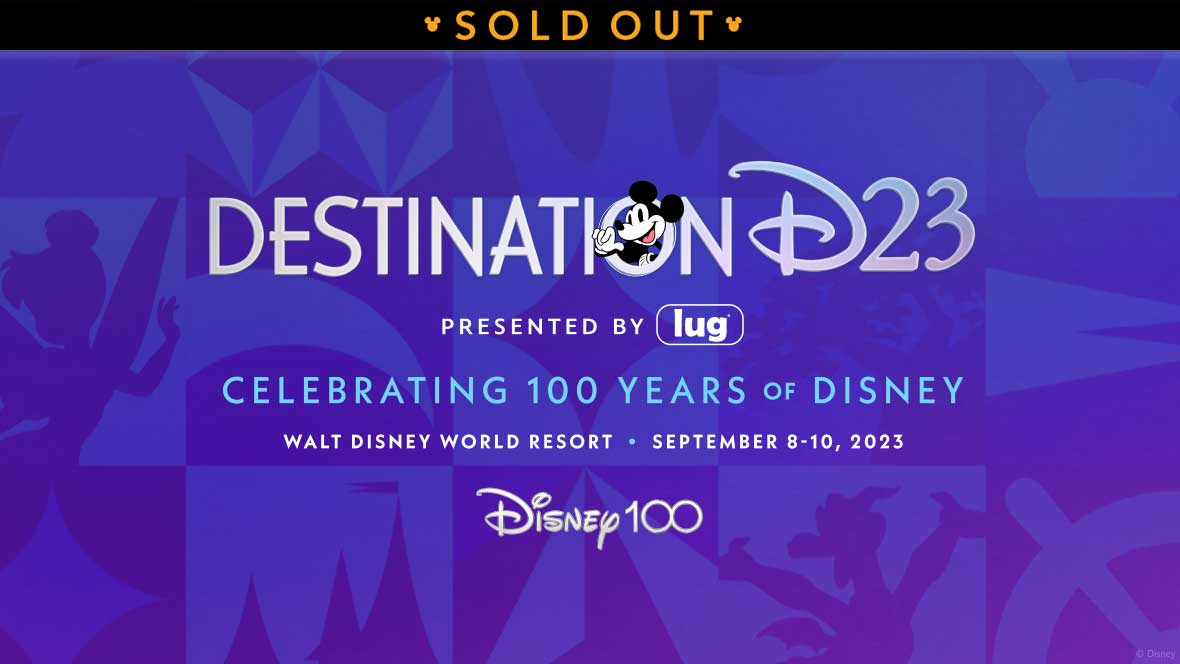 As most of you probably know, Disney hosted Destination D23 at Disney's Contemporary Resort this past weekend, September 8-10th, 2023, in Orlando, Florida. D23 is the biggest fan event of the year, where imagination blossoms, and Disney announces all the new changes coming to parks around the world and the Disney cruise line! Remember that some of these announcements are considered "Blue Sky," meaning these are just current ideas and can be subject to change at any time. Disney's Chairman, Josh D'Amara, had the pleasure of announcing Disney's treats for us, so let's get into what he had to say.
The Esteemed Journey of Water is Opening NEXT Month!
The long-awaited Journey of Water attraction inspired by Moana opens on October 16, 2023! Stay tuned for announcements on a meet and greet with the wonderful Moana herself! The artist's concept is included below!
Soarin' Over California Returns to EPCOT for a Limited Time.
This attraction will be here starting September 22, 2023. It's only here for a finite time, so soar while you can!
Luminous– The Symphony of Us is Coming to EPCOT this December.
The newest World Showcase fireworks show will begin on December 5, 2023!
Encanto & Indiana Jones Are Being Considered for Animal Kingdom, and a New Zootopia Show is Coming!
Josh D'Amaro touched on the research on Animal Kingdom expansions, including Encanto and Indiana Jones concepts. A new Zootopia show is being developed for the Tree of Life theatre, where guests will take a trip through the biomes in the film, replacing the current 3D film "It's Tough to Be A Bug." Some changes are coming to DinoLand as well. Current plans are to gut the attraction while keeping the ride system and replace the DinoLand theme with Indiana Jones. The artist's concept for the reimagined DinoLand space is included below!
Figment's Getting A Meet & Greet!
Figment's meet and greet opened for the first time on Sunday, September 10, 2023.
Test Track in EPCOT is being reimagined.
Disney Imagineers are working with Chevy to reimagine the attraction, taking inspiration from the original World of Motion attraction! The artist's concept is included below!
Magic Kingdom's Adventureland is getting a new BAR!
It looks like Pirates of the Caribbean is getting a new establishment! There has yet to be a location or opening date. Hang tight for word on that! The artist's concept is included below!
Country Bear Jamboree Is Getting A New Do!
Country Bear Jamboree, located in Frontierland, will soon close its doors and reopen in 2024 as "Country Bear 'Musical' Jamboree." These loveable bears will re-enter society with new songs and acts. How cute!
Ahsoka Is Getting Her Moment to Shine.
Ahsoka will become a new member of the Star Tours attraction in Disney's Hollywood Studios and globally next year.
Hatbox Ghost has a Planned Debut at the Haunted Mansion.
This unhappy ghost is set to visit Animal Kingdom's Haunted Mansion in late November!
Avengers Campus is in the Works of A Third Attraction.
Avengers Campus, located in Disney California Adventure Park, has a new vehicle concept for its 3rd attraction, currently in the works. This vehicle can jump between worlds and, even better yet, realities. The artist's concept is included below.
Asha from WISH is Getting a Meet and Greet.
Disney's newest film, WISH, is coming to theatres on November 22, 2023. Asha, the sharp-witted idealist, is getting her very own meet & greet! Watch the trailer here.
World Celebration Neighborhood has an Official Opening Date!
Disney designs this neighborhood with hopes to connect the front of the park and bridge World Nature's neighborhoods. The artist's concept is included below.
Disney Cruise Line's Newest Island has Confirmed its Name and Opening Date.
Disney's newest island will officially be named "Lookout Cay at Lighthouse Point." The first guests esteemed with the honor of gracing this island will be sailing the Disney Magic out of Fort Lauderdale on June 6, 2024!
Disney Cruise Line's Singapore-Based Ship Has Been Named.
The ship, Global Dream, will be named "Disney Adventure." Announced by Disney Cruise Line President Thomas Mazloum, he hopes the new name evokes the "spirit of exploration." Disney Adventure will soar throughout destinations in Southeast Asia.
If you want to become a D23 member and have the opportunity to enjoy this expo, join the club here. It will be hosted in Anaheim, CA.
We do not own the rights to any concept art in this article. All rights belong to the Disney Corporation.